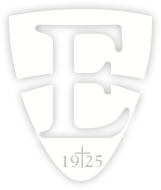 Your contribution,
our future
Planned Giving
Support a cause that's important to you with a charitable gift
Put your assets to work with our tax-efficient charitable strategies
Take advantage of the many tax benefits of making a gift
Gift Information & Contact
Our Staff
M. Thomas Ridington, Ph.D.
Interim Vice President for Advancement
Office: 610-341-1955
Email:
tom.ridington@eastern.edu
Natissa Kultan-Pfautz, MS '08
AVP for Advancement
Office: 610-341-5936
Email:
nkultan@eastern.edu
Eastern University
Office of Advancement
1300 Eagle Road
St. Davids, PA 19087
Office: 1-844-341-5932
Email:
advancement@eastern.edu
If you are interested in learning about ways you can support our organization or how to maximize the impact of your giving, we have a number of resources to assist you.
Thank You
Thank you for your interest in supporting Eastern University.
One of our gift planning representatives will contact you to discuss your charitable plans.
We'd like to also thank you for signing up for our free enewsletter. We have added your name to our subscriber list.